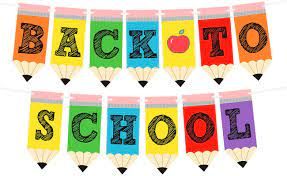 Back To School
School will be back in session before we know it! The excitement of getting new  pens, pencils, markers and notebooks is something kids look forward to every  year. It's that time of the year when we have to stock up on art supplies, copy  books, files, box files, pens, pencils and the list goes on. Then there are those  few items that are not so familiar. Whilst we can certainly help you out with the  basic stationery list, here are our top speciality items requested on school lists that may  save you some time on searching !
For the Maths Box these are the most popular items that are usually requested by teachers, these items will help your child with sorting, matching, counting,  addition and subtraction, grouping and multiplication, place value and more
For the Literacy Box the most requested item by teachers are the Jumbo Magnetic Letters.
Other popular Items included on stationery lists are listed below
Should you require any help please message us on our Facebook Page https://www.facebook.com/EDURomp or call us on 99453871